Thought I'd share two examples where I framed a subject, while they are both a couple of years old I felt they were good examples. I am back home know in South Carolina but am fighting off another round of Bronchitis so I'm not taking many photos right now.
The first photo was taken after a rare snow fall for our area in 2010. I had walked around our fence and glanced back and saw my daughters orange coat flash through a knot hole. I stopped and peeped through it and then told her to back up and start walking again.
When she and Althea came into view, I told her to stop and I snapped the photo. Although blurred you can just makeout the darker part of the hole with a smidgen of snow caught in it.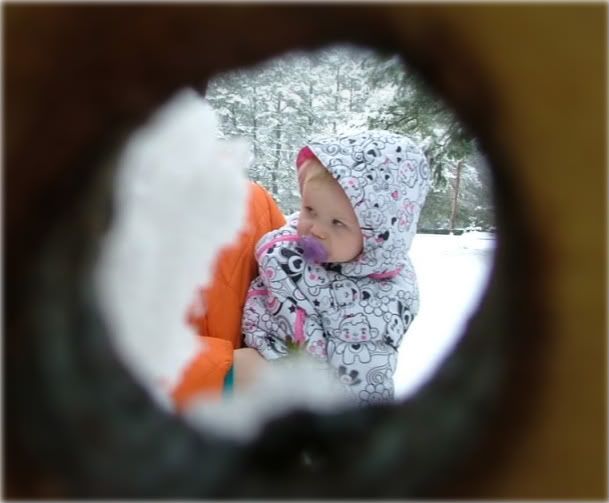 The second shot was taken at Cape San Blas FL a few years back when I traveled "home" after 30 years. The underside of the boardwalk or pier was always a treasured place during my childhood and looking at it took me back. I just picked up the camera and focused on the water and took the photo. It still brings me a sense of peace whenever I look at it and it's one of my favorite photos.